The music
The @-quartet (pronounce "at quartet" as in an email address; a wink to his second job) was created by its leader, Didier Verna (guitars, composition), with as a founding principle a fierce desire never to be locked into a particular style. At the risk of paraphrasing Michel Petrucciani, the @ -quartet, "is this rude guest who tries to sit at all the tables"...
Mainly "@-coustic" (second meaning of its name), the band's repertoire, constituted of original compositions exclusively, demonstrates the very broad extent of the musical influences of its founder. Ternary rhythms with varied tempos rub shoulders with ballads, themselves flirting with Latin and Caribbean moods, and that is when the whole thing doesn't turn "free".
In addition to all these tables at which the repertoire sits shamelessly, it is also the sound palette of the group, deeply cross-border, which makes its specificity. Beyond a classical rythmic section (piano, upright bass, drums), Didier Verna paints, in some way, soundscapes that are specific to each piece, by using many guitars with different sounds (this is his completely assumed "geek" side): electric, electro-acoustic, fretless, synth-guitar, sitar, etc. Finally, the orchestration is occasionally embellished with special guests (vocals, steel drums) which come to complete (or, should we say, sign) the "universal declaration of non-compliance" which constitutes the only official rule of this ensemble.
But we are more than the sum of our influences. The very large sound, rhythmic, harmonic, and melodic diversity of the repertoire does not in any way affect its consistency, as the character of its leader is so strong, in terms of composition as well as improvisation. Besides, by enlisting the best rhythm section one could hope for, Didier Verna also wanted to let the music express itself. To impose only a few things and let the personality of each musician flourish, allows a music to emerge, which is not necessarily the one that was originally expected.
The musicians
Laurent Epstein (piano)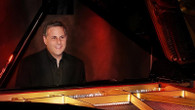 Settled in Paris since 1992, he is one of the most solicited pianists in the capital and had been leading one of the most frequented jam sessions there, at « Autour de Midi », for several years. He can be found next to the greatest French and international Jazz players: Patrick Saussois, Richie Cole, Gianni Basso, Christian Escoude or Marc Fosset, Anne Ducros, Michel Pastre, Renato d'Aiello, Claude Tissendier or laurent Mignard's Duke Orchestra. In Mars 2010, he was the pianist for the Jazz Hot 75 years celebration party, first in duet with Brisa Roche, then in trombonist Sarah Morrow's formation.
Yoni Zelnik (double bass)

Born in Israel in 1975, Yoni began music by playing bass guitar in a rock band with his teenager friend. Later, he discovered jazz and moved to Paris in 1995 to study the double bass at the CIM and the 15th district conservatory. He has recorded about 30 albums as a sideman and has performed in about 40 countries. He has collaborated with Sophie Alour, Billy Hart, David Doruzka, Youn Sun Nah, Laurent Coq and Sam Sadigursky amongst others. He can be heard with the Geraldine Laurent quartet, Sandro Zerafa quartet, Robin Nicaise 5tet, Frank Woeste trio, David Prez quartet...
David Georgelet (Drums)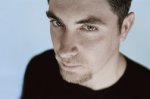 He studies drums at the Niort conservatory, in George Packzinski's class at CIM, and in Brazil with Rosa Passos's musicians. He played and/or recorded, among others, with Youn Sun Nah, Deborah Tanguy, Gilles Wolff, John Graf, Sébastien Gastine, Ari Hoening, Sandro Zerafa, Emmanuel Brunet, Sebastien Llado, Olivier Zanot, Nico Gori, Mauro Gargano, Michael Chéret, Aline de Lima, Frank Rabereau, Max Pinto, Florian Pelissier.
Formerly...
Guillaume Naud (piano)

He studies Jazz piano at the CIM in Emannuel Bex's class, and attends a Deug in musicology at the Paris VIII St-Denis university with Max Hediguer and François Jeanneau. He has been teaching piano at CIM since 1998. He played and/or recorded, among others, with Sonia Cat-Berro, Youn Sun Nah, Marc Thomas, Sophie Alour, Jean-Luc Arramy, Gilles Barikosky, Stéphane Belmondo, Jean-Daniel Botta, Larry Browne, Daniel Bruno-Garcia, Raphaël Dever, Vincent Frade, David Georgelet, David Grebil, Arnaud Lechantre, James Lewis, Pierre Maingourd, Dominique Mandin, Manu Marchès, Fabien Marcoz, David Neerman, Ichiro Onoe, Emi Oshima, Patricia Ouvrard, Philippe Pilon, Jean-Pierre Rebillard, Olivier Robin, Frédérick Tuxx, Pierre-Gérard Verny, Olivier Zanot, Yoni Zelnik.
Gilles Naturel (double bass)

Composer, conductor and sideman, he possesses all the qualities of a great bassist: swing, precision, tempo, inventivity, and above all an exceptional sound which is not far away from that of Paul Chambers, with whom he shares the very rare ability to execute superb solos with the bow. Today, he is one of the most demanded bassists in France. He played and/or recorded, among others, with Ray Bryant, Benny Golson, Art Farmer, Johnny Griffin, Didier Lockwood, Michel Legrand, André Ceccarelli, Alain Jean-Marie, Laurent Fickelson, Laurent de Wilde, Jeanne Lee, Sarah Lazarus...
Discography